Rabbi Cohn's "Basic Judaism" Class Schedule 2017-2018
This course finished up with Confirmation in May 2018, but we leave the schedule up to give you an idea of the learning opportunities Temple Israel provides.
All sessions are open to the public; they will take place at 6 p.m. at Temple Israel, except for the Nov. 15 event, which will be held at B'nai Jacob Synagogue at 6 p.m.
Nov. 8: The Sabbath (The Two Rabbis)
Nov. 15: The Kosher laws (The Two Rabbis) AT B'NAI JACOB SYNAGOGUE
Nov. 29: Jewish history overview
Dec. 6: Jewish sacred texts
Jan. 3: Jewish movements ("denominations")
Jan. 10: Tikkun Olam: mystics and reformers
Jan. 24: The holiday cycle
Jan. 31: Life-cycle events and their observances
Feb. 7: Beliefs: God, Torah, and Israel (and "Who is a Jew?")
Feb 21: Jewish views of Jesus and the Jewish Messiah
March 7 : The Holocaust and Israel
March 14: The future of Judaism & its institutions (The Two Rabbis)
Torah Study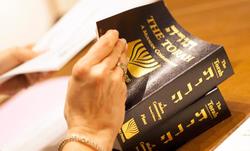 Please check back later.
Resources
---
Temple Library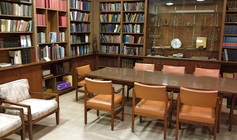 The Temple Library is an excellent resource for information.
Books, magazines & periodicals
Self-checkout Procedure
Wi-Fi hotspot (Temple-wide) – please note: no password is necessary for the public Wi-Fi.
Judaica display & art
We also invite you to explore the Jordan Library and Children's Library located in the Education Wing.
The Kanawha County Public Library is another helpful resource. Locate, reserve and checkout books online and have them sent to any branch library for easy access. If you have your selections sent to the main library in downtown Charleston, you can call ahead and have them sent to the drive-thru pick-up window (please allow several hours for this service). The library also allows you to download audio and e-books. KCPL Website