"Introduction to Judaism" 2018-2019
A series of ten one-hour stand-alone sessions on topics in Judaism. Rabbi Urecki and I will be offering this series starting at the Temple NOVEMBER 28th, alternating the location between the Synagogue and the Temple – and we may decide to move to other venues for some sessions. These are scheduled on Wednesday evenings at ~6 pm (with an evening service minyan proceeding each session, if you would like to attend it). The series is free and open to anyone interested, and it is 'drop-in'; you do not need to attend all sessions. We hope that the material will be of interest to everyone, no matter the level of knowledge with which they start. For anyone who is new to, or considering Judaism, this should be an excellent starting place; it will serve as the first part of a Jewish studies curriculum. All others are welcome as well; it is our hope that everyone will learn something new, no matter their background or knowledge. The topics are:
This series has concluded, but check back for upcoming programs.
Torah Study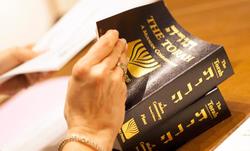 "First Shabbat" is taking a break over the summer, but will return in the fall.
Resources
---
Temple Library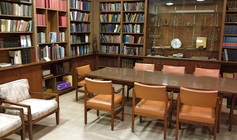 The Temple Library is an excellent resource for information.
Books, magazines & periodicals
Self-checkout Procedure
Wi-Fi hotspot (Temple-wide) – please note: no password is necessary for the public Wi-Fi.
Judaica display & art
We also invite you to explore the Jordan Library and Children's Library located in the Education Wing.
The Kanawha County Public Library is another helpful resource. Locate, reserve and checkout books online and have them sent to any branch library for easy access. If you have your selections sent to the main library in downtown Charleston, you can call ahead and have them sent to the drive-thru pick-up window (please allow several hours for this service). The library also allows you to download audio and e-books. KCPL Website