You may attend in-person services, in accordance with the Temple's Covid-19 guidelines, available by clicking here.
Online services will continue to be streamed on Zoom and Facebook.
However, all meetings, classes and other events (except the Nefesh Mountain concert on Dec. 11th) remain virtual, via Zoom, until further notice.

Click here for a link to the Kanawha-Charleston Health Department website.
In order to protect our families, friends and the public health from the spread of Covid-19, all events scheduled at the Temple have been canceled in favor of ONLINE gatherings WITH ONE EXCEPTION. In-person High Holiday and Shabbat services are permitted according to Covid-19 guidelines adopted by the Temple board of trustees. Please stay informed about any changes to this policy by checking your email and visiting this website. Click here for Temple Israel Covid-19 Guidelines.
Welcome to Temple Israel…
Established in 1873 and a founding member of the Union for Reform Judaism (URJ), we are one of the oldest and most renowned congregations in the American Jewish experience.
Serving families from Charleston and surrounding areas of West Virginia
Offering an engaging array of education classes, enrichment programs, visiting scholars, concerts, and social opportunities
Active Temple Sisterhood affiliated with the WRJ
Energetic participation in community social action and interfaith relationship building
​A community that treasures its diversity in all its forms – age, marital or partnership status, gender identity, sexual orientation, race and ethnicity
Temple Israel on Facebook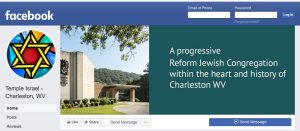 Covid-19 info from other websites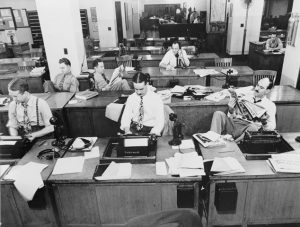 Click here for New York Times free Covid-19 coverage
To access articles on the New York Times "The Coronavirus Outbreak" special site, you will need to create a free account, using your email address and a password. You don't need to buy a subscription or give them your phone number in order to access the page, though you might be asked to do so.
Click here for Covid-19 resources and information from the West Virginia Legislature.

Moving?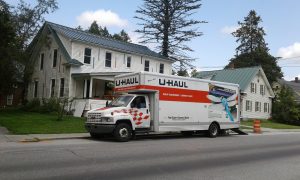 If you are planning
a move,
changing your phone number (or deleting a number, such as a landline), or
a new email address,
please contact the Temple office as soon as you have your new contact info. We have no other way of obtaining this information, except from you. Please email your new contact info to the Temple office at templeisraelwv@gmail.com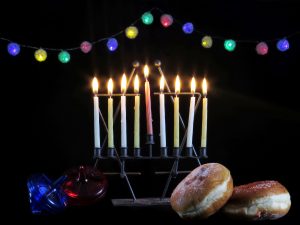 Click here for Origins of Hanukkah on Reform Judaism website.
An important Message to Members and Friends of Temple Israel
October 18, 2021
Dear fellow congregant:
The Temple Israel board of trustees voted to resume in-person attendance at Shabbat worship services, starting this Friday, October 22nd. Temple Israel will also continue on-line access to Shabbat services via Zoom and Facebook.
Remember to check Rabbi Blair's Temple Israel Reminder LINKS email every week to access the Zoom link for Shabbat services.
All Shabbat Services Zoom sessions will open 30 minutes prior to the start time.
For in-person worship services at Temple Israel, the doors will open 15 minutes prior to the service start time and lock 15 minutes after the service start time. Requirements for in-person attendance include being fully vaccinated and wearing a mask at all times in the Temple. Hand sanitizer and masks are available as you enter the Temple.
I would like to remind everyone to respect each worshipper's personal (social) space in the Temple's Sanctuary. Covid data indicates that rates of infection are still high in Charleston and that the number of active coronavirus cases are now over 10,000 in West Virginia.  Please be careful and safe.
Respectfully,
Francine Thalheimer
Temple president
Rabbi's Notes
Siddurim (prayer books) for Shabbat/Weekdays/Festivals services
We will continue to provide Zoom access and Facebook Livestreaming of the services, as we have been, so that you can still participate and view the services without coming into the building.
If you would like to pick up a Shabbat/Weekdays/Festivals prayer book – Mishkan T'filah – simply call or email me (the rabbi) and we can arrange for you to pick up the book at a convenient time. Call my cell phone 304-989-4014 or email me RabbiJoeB@gmail.com to let me know you would like to borrow a prayer book.
Prayer books available for free online
The CCAR (Central Conference of American Rabbis) provides online access to prayer books. Click here to navigate to the CCAR website to access the flipbook version of Mishkan T'filah for Shabbat, Weekdays, and Festivals.
 –  Rabbi Joe Blair
Updated info about virtual services
Most recent Shabbat:
Friday, December 3rd.

Click here to download PDF of Rabbi Blair's Service Notice with links to the recording of the Shabbat service held Dec. 3rd.
High Holy Days and Sukkot services
Click here to download PDF of Rabbi Blair's Service Notice with links to the recordings of the High Holy Days and Sukkot services.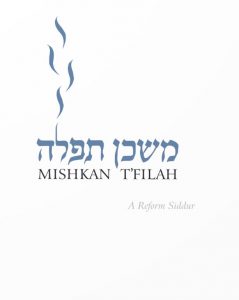 Click here for the online flip book of the Shabbat/Weekdays/Festivals Siddur, Mishkan T'filah.
Temple Israel's cemetery is located within the boundaries of Charleston's Spring Hill Cemetery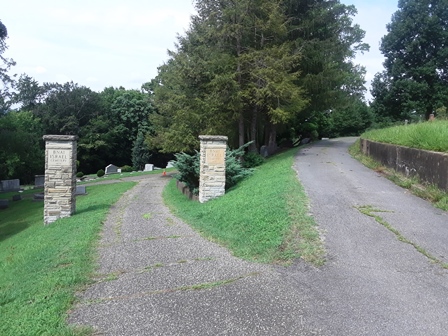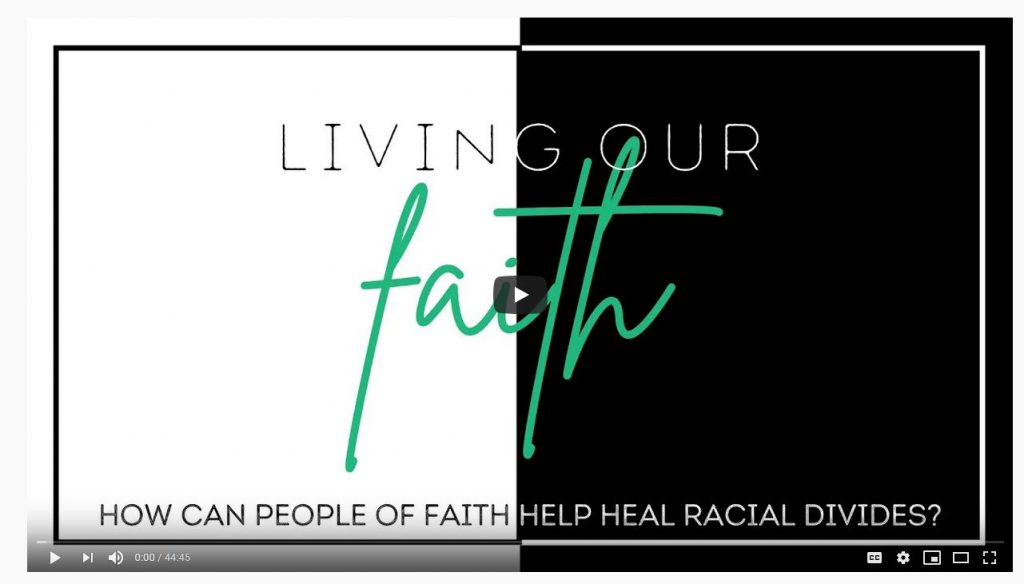 Click here for a link to the video "Living Our Faith: How can people of faith help heal racial divides?," a collection of uplifting and hopeful messages of interfaith clergy in Charleston, West Virginia, coming together as partners in justice and healing.

To learn more about WV Interfaith Refugee Ministry (WVIRM), visit their Facebook page here.
Read the brochure about WVIRM-Charleston's 2nd Annual Welcoming Week Sept. 10-19 in Charleston by clicking on the graphic above.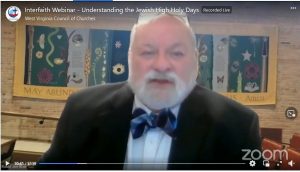 Welcoming Week events included the webinar "Understanding the High Holidays," featuring Rabbi Joe Blair and Rabbi Victor Urecki of B'nai Jacob Synagogue, recorded Sept. 19th. The webinar was sponsored in part by the WV Council of Churches and the WVIRM. You can view the recording of the event on Facebook by clicking here.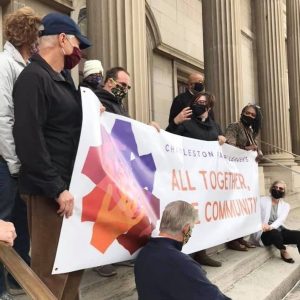 The Charleston Ecumenical and Interfaith Coalition (CEIC) produced a series of videos by various clergy members in remembrance for 9/11. You can view it by clicking here.
Opportunities for Tzedakah
If you have attended a Shabbat service recently, or listened to the recordings, you heard Temple president Fran Thalheimer listing many of the options for actions with the Reform Action Center (RAC), the Union for Reform Judaism (URJ), and the Women of Reform Judaism (WRJ), and other groups. There are efforts in the areas of Voting Rights and many other social justice issues. Please contact Fran Thalheimer, or the RAC, URJ, or WRJ directly, for information.
I am sure you have seen the listing of items requested for the Adopt-A-Family that Temple Israel is sponsoring. If you have any questions, or wish to make a donation, Ditty Markham and Dona Hall are heading up this effort. See the Bulletin for details. The deadline has been extended to December 6th.
The West Virginia Council of Churches Interfaith Program Unit has decided to undertake a Tzedakah / Social Action project each month, starting in December 2021. The first event is December 10th. We will collect new or gently used towels and washcloths, toiletries, socks and underwear, which will be delivered to Bream Memorial Presbyterian Church, where the unhoused are being provided an opportunity to safely shower. This type of self-care is especially important during cold weather. I am participating in this initiative, and hope that you will join me in doing so. You can drop off donations (items or funds – make check payable to Rabbi's Discretionary Fund with a memo "WV Council of Churches") for this project at the Temple, and I will make sure they are delivered.
 – Rabbi Blair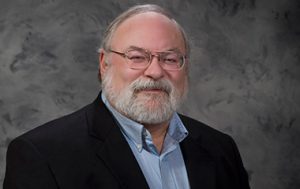 Rabbi Joe Blair. You can read Rabbi Blair's bio here.

Contact Rabbi Blair if you would like to participate in Charleston Death Cafe Zoom sessions. Click here for recent updates.
Rabbi Blair's November Calendar
Contact Rabbi Blair
The Jewish Literature group will be Nov. 21, 4-4:45 PM. Later that evening we resume our (roughly) monthly Charleston Death Café, 7:30-8:30 PM.
Weekly A Bissel Torah sessionsare Thursdays 4-4:45 PM.
The secular holiday of Thanksgiving falls on Thursday, Nov. 25, with the office being closed the day before and the day after.
The monthly (more or less) Two Charleston Rabbis series will be Dec. 2 then again on Jan. 20, 6:30-7:30 PM both dates.
Of course, we have Shabbat services each Friday, 5:30-6:30 PM.
"Let There Be Hanukkah Lights": a community Hanukkah dinner to be held at Temple Israel OUTDOORS in heated, lighted tents on Dec. 4 at 5:30 PM. This is a free event limited to members of Temple Israel and its Sisterhood, and B'nai Jacob Synagogue and its Ladies Auxiliary. Attendees must be fully vaccinated and wear masks while not eating. RVSPs must be called in or emailed to Shelly and David Winowich, not the Temple office.
Don't forget to mark your calendar for Dec. 11, when we have the Nefesh Mountain concert at 7:30 PM and, just prior to the event, Havdalah (the first of the year!) around 7 o'clock.
Watch memorial service for Rabbi Israel B. Koller on Facebook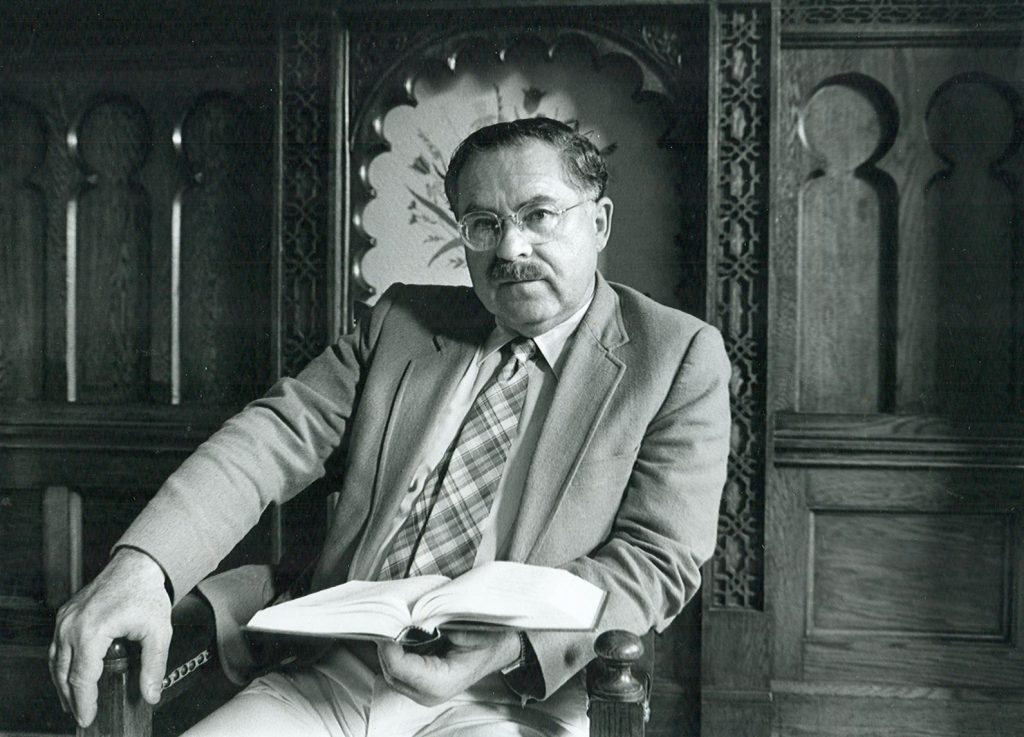 photo courtesy the Charleston Gazette-Mail
Recorded October 15, 2020. Click Facebook to watch the service. When Facebook tells you to login or create an account, simply click "not now."