Counting the Days from Passover to Shavuot

We began counting the Omer starting the evening of April 6 (or the daytime of April 7), marking off 49 days, which brings us to Shavuot. This period marks the time from Liberation and Redemption, to Revelation and the Matan Torah – the giving of the Torah at Mount Sinai. Many look at this time as a cycle of moving through engagement with the aspects of G–d we may encounter in a deliberate and conscious manner.
The Divine Presence in the World
The Omer count period is used to cycle through a series of seven manifestations of G-d's presence in the world, representing each of the seven days of the week, and representing each week of the seven-week period of the counting of the Omer. This creates an overlapping and "doubling" effect for each of the manifestations. The seven manifestations are:
Chesed – Lovingkindness: expansiveness, inclination towards others, desire to give. Associated with Abraham.
Gevurah – Strength: restraint and concentration, inward withdrawal of negative emotions (such as fear, terror, anger, and hate), control, justice. Associated with Isaac.
Tiferet – Beauty: harmony, truth, compassion, balance of the powers of attraction and repulsion. Associated with Jacob.
Netzach – Victory: The source of conquest and the capacity for overcoming, the urge to get things done. Associated with Moses.
Hod – Splendor: Persistence or holding on, the power to repudiate obstacles and to persevere, it's also the source of humility. Associated with Aaron.
Yesod – Foundation: The vehicle or the carrier from one thing or condition to another, the power of connection, the capacity or will to build bridges, to make connections, and to relate to others. Associated with Joseph.
Malkhut – Kingdom): Also called Shechinah. Sovereignty, rule, the ultimate receptacle, the realization of potential, the Divine Presence. Associated with David.
The structure of the counting using these attributes or manifestations of G-d would have us focus on one of them for each of the seven weeks of the counting of the Omer, and also focus on one of them for each of the seven days in that week, so that week 1 would be Chesed/Lovingkindness, with the first day being Chesed within Chesed, the second day being Gevurah/Strength within Chesed/Lovingkindness, the third being Tiferet/Beauty within Chesed/Loving kindness, and so on through that week, continuing the pattern for each subsequent week until the 49th day, which would be Malkhut/Sovereignty within Malkhut/Sovereignty, ending with the entry that evening into the holiday of Shavuot, the time of Matan Torah/the Giving of the Torah and Revelation at Sinai.
– Rabbi Joe Blair
"Telling the Story" Passover Haggadah

Jewish History in West Virginia
In keeping with the season, I am providing you the link to an article reprinted in the Forward (originally in the Pittsburgh Jewish Chronicle) which describes in detail the first Passover Seder held in West Virginia, in Fayetteville, during the Civil War by soldiers. This historic event was commemorated at Love Hope Center for the Arts on April 3rd, and a marker was unveiled in Fayetteville.
The description of the Seder is both inspiring and entertaining. May we, like Private Joel, find reason and means to appreciate our heritage and celebrate our tradition and faith with joy (and hopefully not with apparently poisonous weeds!).
https://forward.com/news/541554/civil-war-passover-seder-memorialized-in-west-virginia/
Wishing you a Chag Pesach Sameach – a Sweet and Happy Passover,
– Rabbi Joe Blair
Click here for an article in The Fayette Tribune about the unveiling of the new Civil War Trails sign.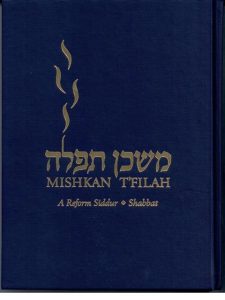 Siddurim (prayer books) for Shabbat/Weekdays/Festivals services
We will continue to provide Zoom access and Facebook Livestreaming of the services, as we have been, so that you can still participate and view the services without coming into the building.
If you would like to pick up a Shabbat/Weekdays/Festivals prayer book – Mishkan T'filah – simply call or email me (the rabbi) and we can arrange for you to pick up the book at a convenient time. Call my cell phone 304-989-4014 or email me RabbiJoeB@gmail.com to let me know you would like to borrow a prayer book.
Please note: The CCAR (Central Conference of American Rabbis) no longer provides online access to prayer books. Click here to navigate to the CCAR website for info about purchasing Mishkan T'filah as an ebook.
 –  Rabbi Joe Blair
High Holy Days 2022 services LINKS

Click here for Rabbi Blair's PDF of LINKS to all Rosh Hashanah and Yom Kippur services held in Sept. & Oct. 2022.
Counting of the Omer: April 7 – May 25 (often done on the prior evening).
The next Charleston Death Café will be Sunday, May 28 (online only).
The once-a-week Torah class (Tuesdays) and Talmud class (Thursdays), both at 10 AM, led by Rabbi Urecki and Rabbi Blair, have resumed. If you aren't receiving Rabbi Blair's twice-weekly LINKS emails about these and other events, please ask him to add you to his mailing list. PLEASE NOTE: these classes aren't posted on the "Upcoming Events" on the Temple's website – please refer to Rabbi Blair's LINKS emails for up-to-date info about both of these classes.

MOVING? If you are planning…
A change of address,
Changing your phone number (or deleting a number, such as a landline), or
Getting a new email address,
…PLEASE contact the Temple office as soon as you have your new contact info. We have no other way of obtaining this information, except from you.
Recordings of services
Most recent Shabbat service recording: Friday, May 19th: Click here to download a PDF of Rabbi Blair's service message with links to the recording.

Most recent Havdalah service: Click here to download the PDF of Rabbi Blair's service message with links to the recording of the Havdalah service held May 6th, 2023

Yom HaShoah service held April 17, 2023: Click here to download PDF of Rabbi Blair's service message with links to the recordings.
Opportunities for Tzedakah
As I continue to say – please be generous. There are so many disasters, wars, and catastrophes locally, nationally, and around the world. Needs are extreme, both domestically in the United States, and overseas. Please be generous and do what you can, wherever you can – financially, or by volunteering, or both. Support whatever you are able and what moves you.
Tzedakah is among the highest of all mitzvot possible; may your heart be moved to give a little bit more than you otherwise might, may your generosity be a blessing for those who receive it, and may that blessing reflect back onto you and your loved ones.
 – Rabbi Blair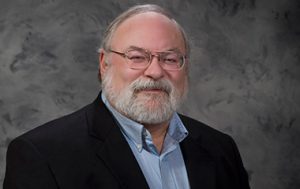 Rabbi Joe Blair. You can read Rabbi Blair's bio here.

Charleston Death Café, Online, Monthly, Last Sunday of the month (the 4th Sunday, or the 5th Sunday when there is a 5th Sunday) at 7 PM [change of time and date from previous schedule].
The next Charleston Death Café will be on May 28 at 7 PM, online only.
Contact Rabbi Blair if you would like to participate in Charleston Death Cafe Zoom sessions.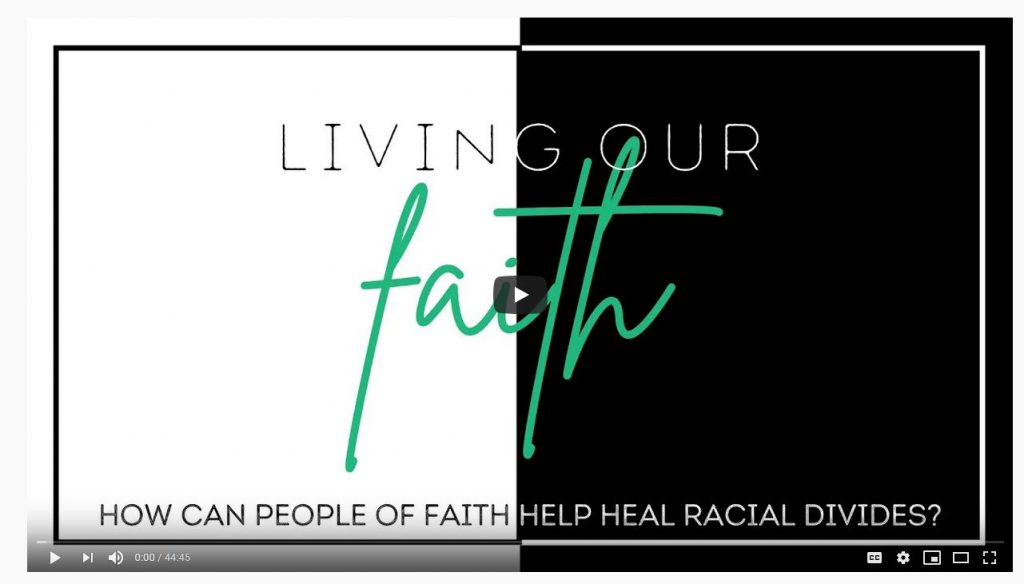 The Charleston Ecumenical and Interfaith Coalition (CEIC) produced a series of videos by various clergy members in remembrance for 9/11. You can view it by clicking here.
Temple Israel's cemetery is located within the boundaries of Charleston's Spring Hill Cemetery