In-person religious services continue to be streamed online, on Zoom and Facebook.

Covid-19 and influenza: Masking is requested, especially if it's possible that you have been exposed recently, or are experiencing any symptoms.
Meetings, classes and other events are a mix of hybrid, online-only and in-person-only events. Please check the twice-weekly LINKS emails from Rabbi Blair for participation info. If you aren't receiving these emails, please contact Rabbi Blair.

Welcome to Temple Israel…
Established in 1873 and a founding member of the Union for Reform Judaism (URJ), we are one of the oldest and most renowned congregations in the American Jewish experience.
Serving families from Charleston and surrounding areas of West Virginia – and now the Parkersburg-Marietta, OH community
Offering an engaging array of education classes, enrichment programs, visiting scholars, concerts, and social opportunities
Active Temple Sisterhood affiliated with the WRJ
Energetic participation in community social action and interfaith relationship building
​A community that treasures its diversity in all its forms – age, marital or partnership status, gender identity, sexual orientation, race and ethnicity
Temple Photo by Louis Davidson
This photo and many others were taken by Louis Davidson in the late 2000s for a gallery of American synagogue photos on the website of the Anu Museum of the Jewish People, located in Tel Aviv, Israel. Please note: these photos were taken prior to the renovation of the main Sanctuary.
https://synagogues-360.anumuseum.org.il/gallery/temple-israel-4/
Temple Israel on Facebook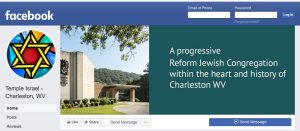 Covid-19 info from other websites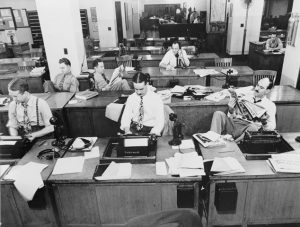 Click here for New York Times free Covid-19 coverage
To access articles on the New York Times "The Coronavirus Outbreak" special site, you will need to create a free account, using your email address and a password. You don't need to buy a subscription or give them your phone number in order to access the page, though you might be asked to do so.
Click here for Covid-19 resources and information from the West Virginia Legislature.
Watch memorial service for Rabbi Israel B. Koller on Facebook
Recorded October 15, 2020. Click Facebook to watch the service. When Facebook tells you to login or create an account, simply click "not now."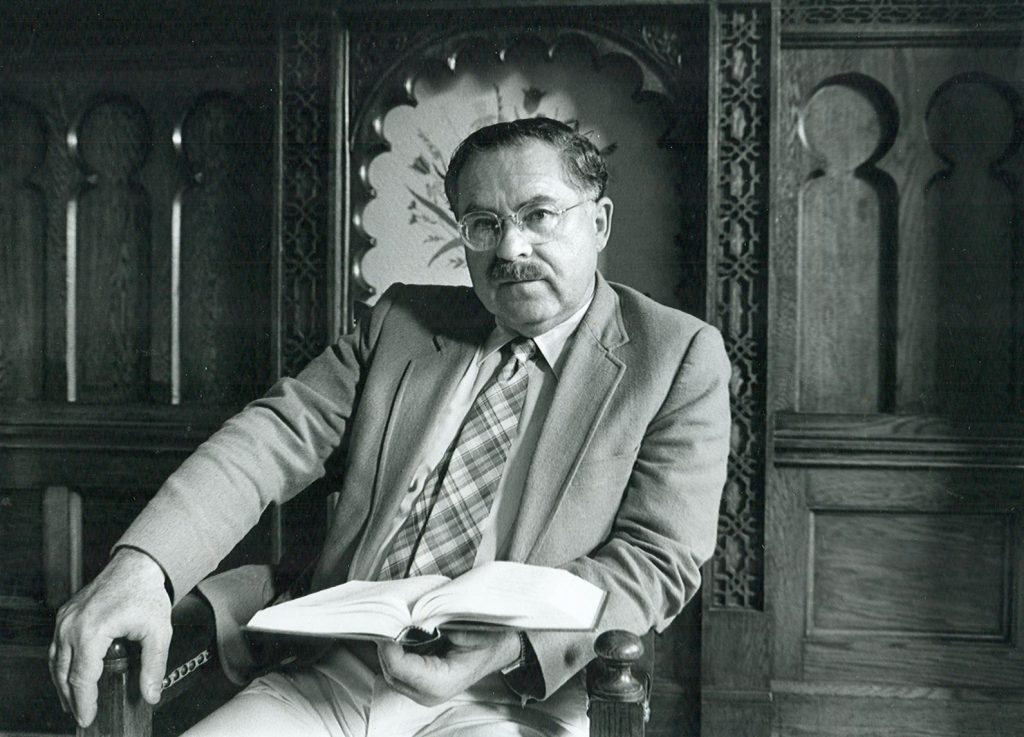 photo courtesy the Charleston Gazette-Mail
Services for the 2023 High Holy Days, Sukkot, Simchat Torah, and Shabbat
The High Holy Days began in mid-September, and the holidays continue through Sukkot and Simchat Torah into early October.
Rosh Hashanah services were held on Friday evening and Saturday morning, Sept. 15-16. We included a virtual Tashlikh service in the morning service on Saturday, so that those at home could also participate in the service.
Shabbat Shuvah will be Friday, Sept. 22 at 5:30 PM. Shabbat services will continue at 5:30 PM every Friday through the period, and beyond.
Yom Kippur is Sunday evening Sept. 24 at 7:30 PM (Kol Nidrei), with services on Monday, Sept. 25 starting at 10:30 AM, continuing into the early evening. There will also be a Torah Study at 3:30 PM on Yom Kippur afternoon, but that will be available online only.
We will enjoy the musical rendering of the Kol Nidrei Sunday evening, by our musical guest Yaniv Gutman on the violin, with our soloist Bob Morris singing the words, and with piano accompaniment by our music director, David Stern.
Yom Kippur services are Morning (10:30 AM), Afternoon (12:30 PM), Memorial (5:00 PM), and Concluding (at approximately 6:00 PM, beginning shortly after the conclusion of the Memorial service). All these services will be available both in-person and online, on Zoom and Facebook.
Sukkot will be observed at the Shabbat service (5:30 PM) on Friday, Sept. 29.
There will be a reception following the Rosh Hashanah Eve service and a Break-the-Fast immediately following the Yom Kippur concluding service. On Oct. 6, there will be a covered dish dinner following the Shabbat service where we will be celebrating Simchat Torah.
– Rabbi Joe Blair
Borrowing prayer books for the High Holidays and Shabbat to use online
Please note: The CCAR (Central Conference of American Rabbis) no longer provides online access to prayer books.
Temple Israel will continue to provide Zoom access and Facebook Livestreaming of the services, as we have been, so that you can still participate and view the services without coming into the building.
If you are planning to attend services online and would like to borrow High Holiday prayer books for Rosh Hashanah and Yom Kippur (there is a book for each holiday), please contact Rabbi Blair. His phone number is (304) 989-4014, or you can email him at RabbiJoeB@gmail.com
Click here to navigate to the CCAR website for info about purchasing Mishkan T'filah, the prayer book we use for Shabbat and Festivals. For a Kindle version, here's a link to Amazon.com
Click here to navigate to the CCAR website for info about purchasing Mishkan HaNefesh, the prayer books we use for the High Holidays. For Kindle versions, here's a link to Amazon.com
 –  Rabbi Joe Blair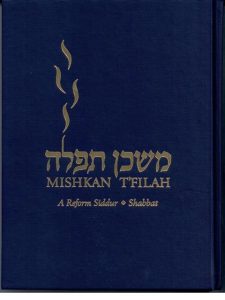 High Holy Days 2022 services LINKS

Click here for Rabbi Blair's PDF of LINKS to all Rosh Hashanah and Yom Kippur services held in Sept. & Oct. 2022.
Sukkot

Sukkot was observed at the Friday, Oct. 7, 2022 Shabbat service. Click here for PDF with links to the recording of the service.

Simchat Torah

Simchat Torah was observed at the Friday, Oct. 14, 2022 Shabbat service. Click here for PDF with links to the recording of the service.

NEW LINK! Shabbat-Rosh Hashanah services Saturday & Sunday, Sept. 15 & 16, 2023 services link.
2023 High Holy Days food drive click this link.
2023 Charleston Federated Jewish Charities Advanced Gifts Dinner to be held Sept 20, 2023, click this link.
Recordings of services
Shabbat-Rosh Hashanah services Friday & Saturday, Sept. 15 & 16, 2023 services link.

Most recent Havdalah service: Click here to download the PDF of Rabbi Blair's service message with links to the recording of the Havdalah service held May 6, 2023

Yom HaShoah service held April 17, 2023: Click here to download PDF of Rabbi Blair's service message with links to the recordings.
Let's hear from you!

Rabbi Blair is working on some new programming. If you would like to make a suggestion, please let him know what you might be interested in.

Tzedakah (Charity)
As always, but particularly at this time when we are told that Teshuvah (Return to the right path), Tefillah (Prayer), and Tzedakah (Righteous Giving) act to transcend the harshness of the decree inscribed, please be generous. You know that there is a terrible mess in the world – the headlines tell us that there are many disasters, wars, and catastrophes all around us, and needs are extreme, both domestically and overseas.
Please do what you can, wherever you can – financially, or by volunteering, or both. Support and assist whoever and whatever you are able, supporting whatever moves you.
Tzedakah is among the highest of all mitzvot possible; may your heart be moved to give a little bit more than you otherwise might, may your generosity be a blessing for those who receive it, and may that blessing reflect onto you and your loved ones.
 – Rabbi Blair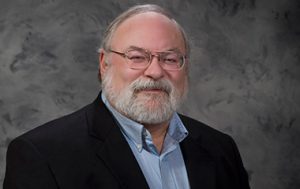 Rabbi Joe Blair. You can read Rabbi Blair's bio here.
MOVING? If you are planning…
A change of address,
Changing your phone number (or deleting a number, such as a landline), or
Getting a new email address,
…PLEASE contact the Temple office as soon as you have your new contact info. We have no other way of obtaining this information, except from you.
Temple Israel's cemetery is located within the boundaries of Charleston's Spring Hill Cemetery. Click here for more info.