Welcome to Temple Israel…
Established in 1873 and a founding member of the Union for Reform Judaism (URJ), we are one of the oldest and most renowned congregations in the American Jewish experience.
Serving families from Charleston and surrounding areas of West Virginia
Rabbi James Cohn has over 3 decades of experience leading Reform congregations in the southeast
Offering an engaging array of education classes, enrichment programs, visiting scholars, concerts, and social opportunities
Active Temple Sisterhood affiliated with the WRJ
Energetic participation in community social action and interfaith relationship building
​A community that treasures its diversity in all its forms – age, marital or partnership status, gender identity, sexual orientation, race and ethnicity
Shabbat Services
Friday evenings
5:30 PM
Joint Shabbat Service
at Temple Israel on June 1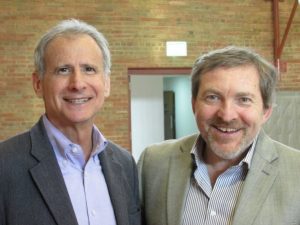 Rabbi Cohn and his colleague Rabbi Victor Urecki will lead a joint Shabbat service at Temple Israel on Friday, June 1 at 5:30 PM.
Everyone is invited to attend this shared celebration of Shabbat with our Conservative cousins.
For information about
Weather Related Cancellations
call 304-342-5852
and listen to the
recorded message.